Arena for Journalism in Europe mentors and coaches individuals and cross-border  journalistic teams on
Investigative journalism questions – we have long experience with investigative journalism questions and know the questions to ask on documentation, troubleshooting, ethics or legislation.
Cross-border method – Arena was founded to support and promote cross-border investigative and collaborative journalism in Europe, and we have met most of the questions that arise in the collaborations.
Research advice – we can help teams find the best methods to find the material and facts for the story, and we can advise on data analysis.
Technical advice – we have years of experience with online cooperation and can advise on the best tools for communication, document sharing etcetera.
Digital security for teams – we have expertise in digital security and advise on secure servers, communication tools, security when crossing borders etcetera.
For example we helped the team behind the project "Money to burn" – here is what the coordinator Hazel Sheffield said about the experience: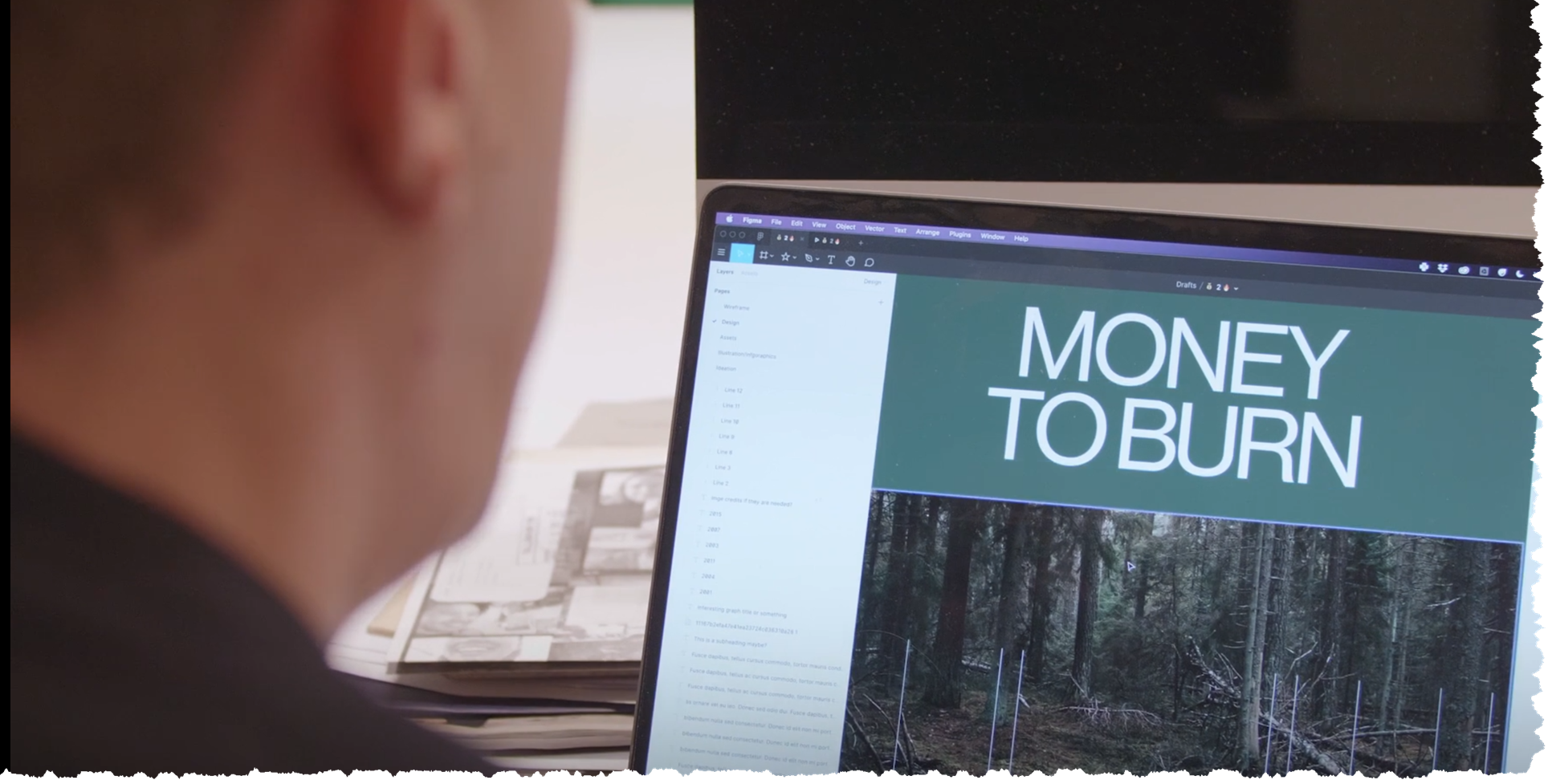 "In February 2020, I was invited to Siggen, a tiny village in the northeast of Germany, to attend a workshop about cross-border investigative journalism. I had never done this kind of work before – cooperating with reporters across borders online, to track trade, finance and people moving around in a globalised world. I was instantly attracted by the opportunity to reach outwards, beyond my island nation, at a time when geopolitics was becoming increasingly isolationist and fragmented.
In Siggen, as guests of the Arena and the German non-profit the Alfred Toepfer Foundation, we were trained to do this work: how to work together online, win grants and develop stories. But more than that, we found collaborators: like-minded people with ideas and the energy to start something new. We came away with a team, and a kernel of an idea that deforestation in Estonia might be linked to European renewable energy subsidies.
We talked about this idea for three months before, encouraged by Arena, we applied for a grant from the IJ4EU. I had never applied to this grant before, but Arena talked me through the application, and I have no doubt that it is in part thanks to them that we were awarded €50,000 for our project.
See video about the collaboration
Everything that came afterwards arrived with the shock of the new. Cross-border work of this kind is making huge leaps, but it is a fairly recent phenomenon, and I turned to Arena as experts in the field again and again as the project took shape: first for developers to set up our encrypted, open-source collaborative environment, and often for practical, emotional and professional support from Brigitte Alfter, Arena founder, who became my mentor.
Roberto was dream tech support, responding instantly to my emails when we had server problems or needed advice. Jose was a great cheerleader and a thoughtful confidante, and Brigitte, despite the demands of organising a three-month conference, somehow always found time to answer my emails or jump on a call.
It is easy to forget that cross-border work can be lonely: its practitioners often work alone and meet on screens. I was fortunate that the three-months of our investigation coincided with Dataharvest, the Arena festival. Its frequent online sessions coached me into the role of investigation co-ordinator, giving me confidence to continue at moments of uncertainty. Arena has given me skills, friends and a network of professionals engaged in this developing field. It has opened my eyes to a new way of working across borders."