Arena Food & Water Network Session
Thursday, 17th of November, 10:00 – 11:30 CET | Join us here!
The global cost-of-living crisis, which began even before Russia's invasion of Ukraine but accelerated since, has already pushed an estimated 71 million people in developing nations into poverty, according to the United Nations. From developing countries in Asia and Africa to industrialised nations in Europe and North America, consumers are struggling to feed themselves and their families as prices of food, fuel and services skyrocket. But not everyone is suffering.
In fact, some are profiting, aided by weak regulations, false narratives, and lawmakers who seem more interested in protecting the private sector's interest rather than their constituents. In this session, Margot Gibbs and Thin Lei Win, from Lighthouse Reports, will take you through the outlet's "Hunger Profiteers" investigations which aims to bring these actors to account.
The session will include:
How to access information from regulators and exchanges on speculation on food commodities in Paris and Chicago.
How to access data on Exchange Traded Funds investing in commodities – and making them understandable to a reader.
An overview of global food governance and how this highly-technical topic fits into the current debates around food systems transformation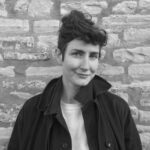 Margot Gibbs
Margot Gibbs is an investigative journalist at Lighthouse Reports focused on money trails and food systems. Before joining Lighthouse she was a reporter at the International Consortium of Investigative Journalists (ICIJ) and Finance Uncovered, where she reported on money flows underpinning corruption, labour and environmental abuse.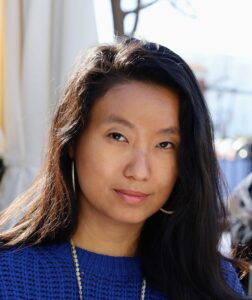 Thin Lei Win
Thin Lei Win is an award-winning Rome-based multimedia journalist specialising in food and climate issues. She is the Lead Reporter for the Food Systems Newsroom of Lighthouse Reports and also writes her own newsletter Thin Ink. Her extensive global experience includes nearly 13 years working as an international correspondent for the Thomson Reuters Foundation, the non-profit arm of the Thomson Reuters media company, covering topics ranging from climate change and resilience to food insecurity and refugees and displacement. She is also a sought-after speaker on Myanmar and moderator on food, agriculture and climate change.
Born and raised in Myanmar, Thin has lived and worked in Singapore, Vietnam, Thailand, and most recently, Italy, and has reported from many parts of Asia, Africa and Europe. In 2015, Thin returned to Myanmar after many years abroad to set up, launch and manage Myanmar Now, an award-winning bilingual news agency, producing in-depth reports on the country's historic elections. Thin also co-founded The Kite Tales, a unique preservation project that chronicles the lives and histories of ordinary people across Myanmar.
Reads:
How Europe's pension funds are gambling with food prices (EUobserver)
La especulación de los fondos de pensiones europeos con las materias primas ceba la inflación 
(el Diario)
Fears for new UK Financial Bill as banks accused of profiting off hunger (OpenDemocracy)