Sanne Schim van der Loeff joins the management of Arena for Journalism in Europe.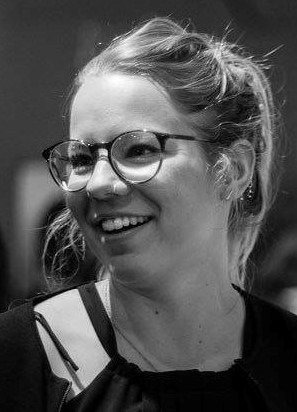 We are very happy to present the new managing director for Arena for Journalism in Europe: Sanne Schim van der Loeff will join the team from April 1 (full time from May 1) and constitute the management team together with our current director Brigitte Alfter. Brigitte will in the future concentrate on the editorial and journalistic development of Arena, while Sanne will focus on the organizational and financial sides of development.
Sanne Schim van der Loeff comes from a position as lead curator and exhibitions manager for the World Press Photo Foundation. She is Dutch, based in Amsterdam, and holds an MA in arts and visual journalism.
Only three years after its founding, Arena for Journalism in Europe has grown to a size where we need to strengthen the organization. The Dataharvest conference is hopefully back in its physical form as of this May, several networks have been launched, investigations are ongoing, and Arena is also involved in a number of learning and academic projects across Europe. The task for the new managing director will be to secure a good and stable framework for the work with the conference and with all the journalists' networks for which there is a very apparent need in Europe.
"We are very happy to be able to bring in a competent and energetic person like Sanne. She will be perfectly suited to help bring Arena to the next level of the organizational development," says Arena director Brigitte Alfter.
"I'm excited to join Arena and work with such a committed team and a mission that – in a time where trust is lacking – focuses on collaboration and understanding," says Sanne Schim van der Loeff.
A generous grant from the Schöpflin Foundation has made it possible to establish the position as managing director. We are very thankful for this contribution to Arena and to helping the collaborative journalism movement develop.