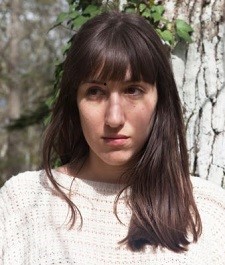 Our Arena Climate Network project director Jelena Prtorić is chosen as one of the Bertha Challenge fellows for 2022!
The Bertha Challenge is an opportunity for activists and investigative journalists "to spend a year focusing on one pressing social justice issue." In 2022, the fellows will focus on the question of how the relationship between politics and profit is contributing to the degradation and loss of our freshwater and oceans, and what can be done to ensure equitable access and protection of those finite resources for people and planet?
For her Bertha Challenge Fellowship, Jelena will work on an in-depth, data-driven investigation into the quality of drinking water in Europe together with Luisa Izuzquiza (Open Knowledge Foundation Germany), focusing on the pesticide and fertilizer residues in drinking water. They will look into discrepancies between the ambition of EU legislation and its implementation; learn more about the industry's ties with policymakers; identify the areas where the levels of these hazardous substances are especially high and ultimately explore their impact on our environment and health.
Jelena Prtorić is a freelance journalist who has reported for a wide variety of publications in English, French, and her native Croatian. Her work has focused on gender and human rights, migration, the environment/climate, and social movements, through an investigative and (often) cross-border lens. As of 2020, Jelena has been part of the Arena for Journalism in Europe team.