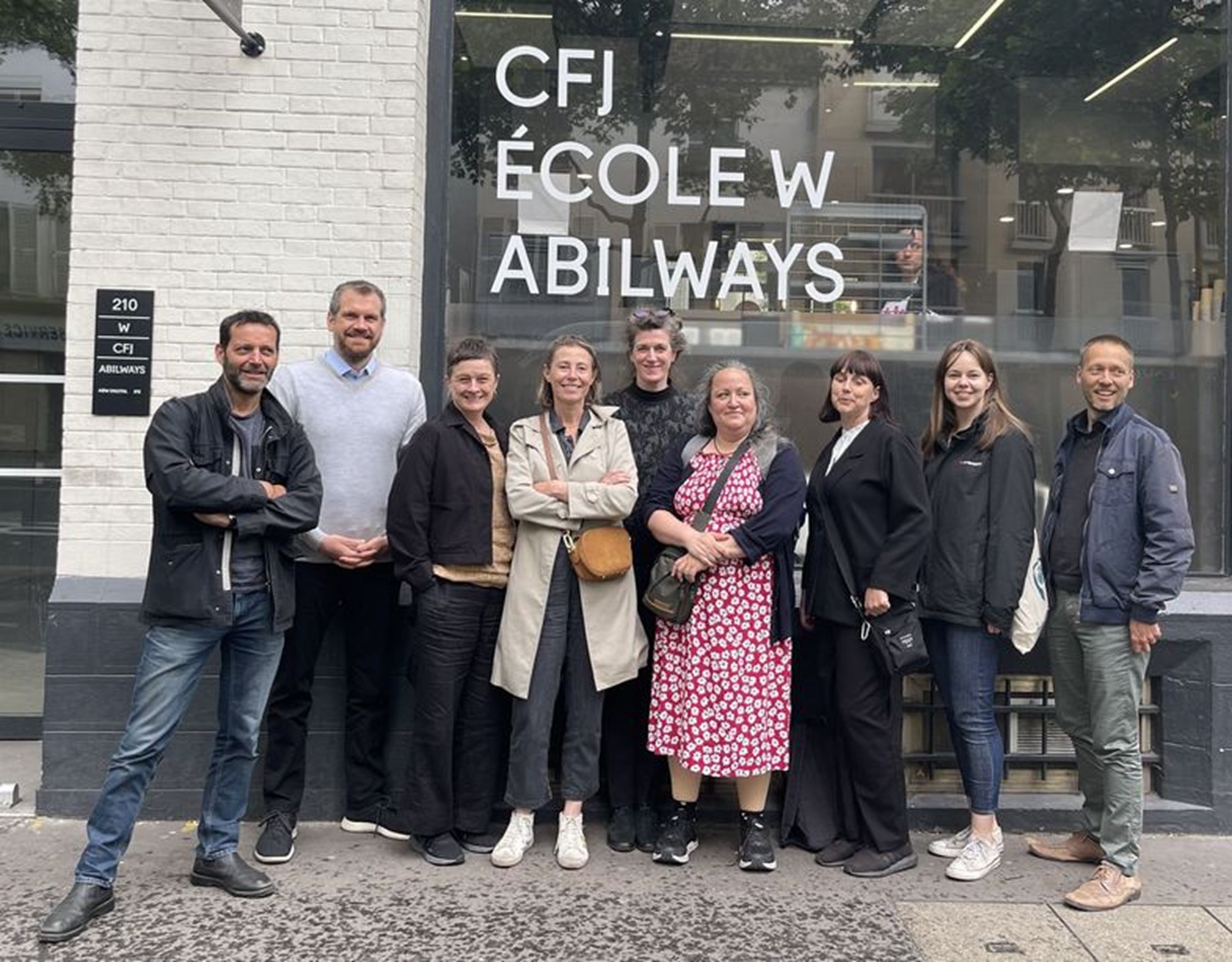 Five European journalism educations and Arena for Journalism in Europe are ready to begin work with the very first Cross-border Journalism Campus with the aim of integrating the cross-border method in journalism from the very beginning. Representatives of the schools met recently in Paris to launch to first phase of the project.
The five journalism educations are Gothenburg University (Sweden), Universität Leipzig (Germany), Universiteit van Amsterdam (The Netherlands), Oslomet – Storbyuniversitetet (Norway) and Centre de Formation des Journalistes (France). Together with Arena, they hold some of the most experienced and well-connected practitioners, most senior journalism educators and most prominent academics in the field.
The project has received support from Erasmus+, the EU program for education, training, youth and sport, for a pilot phase, running three years from 2022 to 2024.
The goal is to develop a pilot collaboration model to teach and practice cross-border collaborative journalism. The project is going to develop a flexible model, so that it will be applicable by other journalism educations without the need to adapt, integrate and nationally accredit new curricula.
"Some of the most important journalism in recent years has been produced in cross-border collaborative projects," says Arena's editorial director Brigitte Alfter. "To collaborate across geographical and professional borders is a mindset that should be learnt from the beginning. It is in high demand from the industry, so journalism schools need to provide their students with this competence."
The project will be coordinated by Gothenburg University which has for several years had a master program in cross-border investigative journalism.