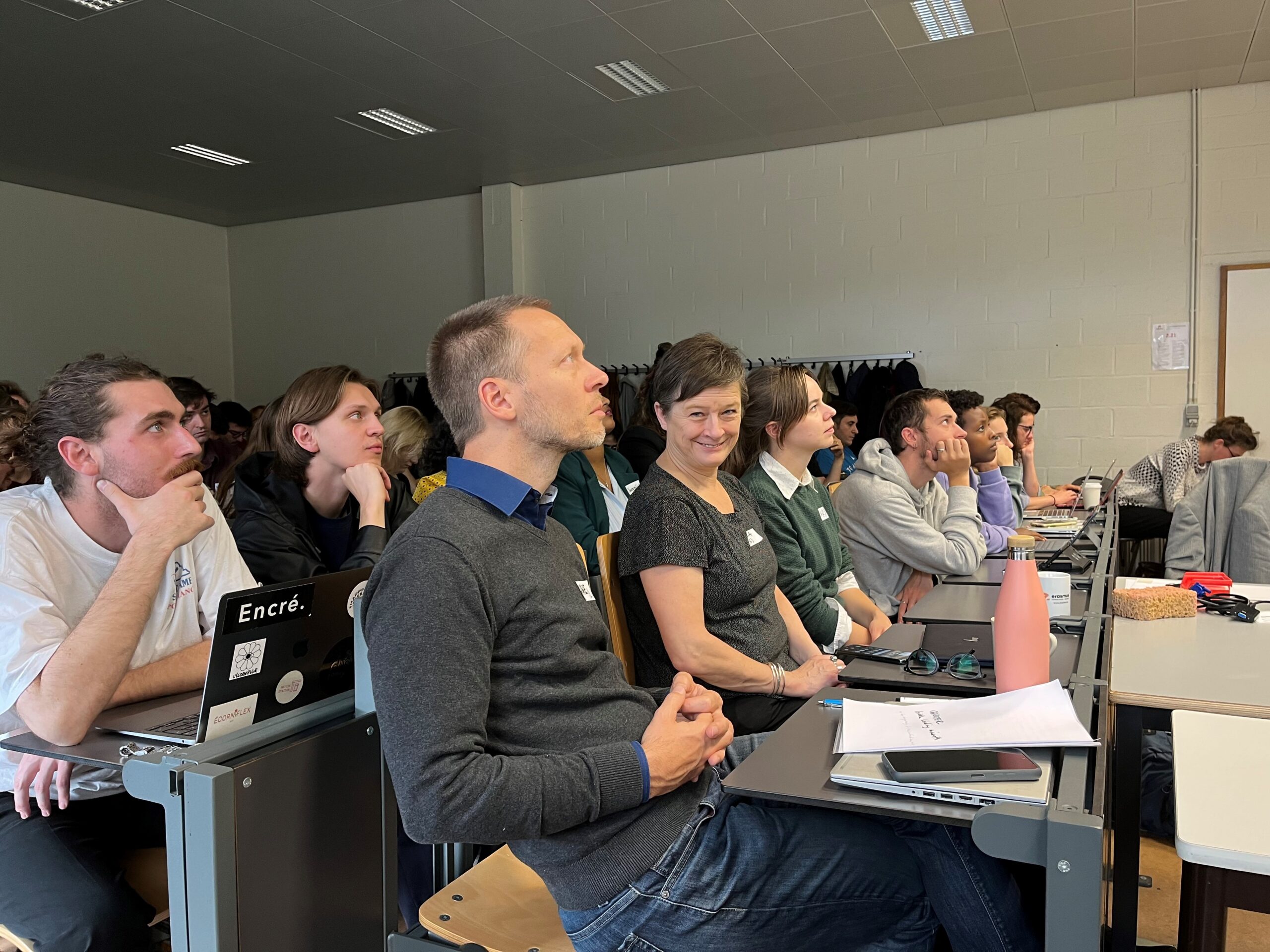 72 students of journalism from three journalism educations in Germany, France and Sweden gathered in Brussels in late October to get to know each other, set up teams and prepare collaborative investigations across borders. They are the first of two pilot classes to develop a networked cross-border journalism education under the headline Crossborder Journalism Campus.
All students are in the last year of their master degree and set to include investigative and data journalism practice in their studies. Over the coming months, the students will investigate their nine topics in the respective teams under the guidance of their lecturers. They will strive for publication in a variety of media in their respective countries and beyond in the early summer of 2023 along with their exams.
Arena for Journalism in Europe is partner in the consortium  of universities and journalism schools and has co-developed the programme along with the University of Gothenburg/Sweden, University of Leipzig/Germany, Centre de Formation des Journalistes Paris & Lyon/France, University of Amsterdam/Netherlands and OsloMet University in Oslo/Norway. Both lecturers, academics and practitioners are involved in the team accompanying the pilot class.
The lecturers for the Brussels week included senior journalists with experience in cross-border and EU-reporting, including Brigitte Alfter, Arena for Journalism in Europe editorial director and lecturer at the University Gothenburg, Adriana Homolova, data journalist at Arena for Journalism in Europe and Follow the Money and guest lecturer at the University of Gothenburg and Edouard Perrin, lecturer at the CFJ and member of the ICIJ, the global journalism network behind investigations such as Panama Papers. For the week in Brussels, further Harald Schumann, co-founder of Investigate Europe, joined as speaker and guest lecturer.
The pilot class is also accompanied by senior journalism lecturers such as Ulla Sätereie, programme lead of Master Investigative Journalism in Gothenburg, Cédric Molle-Laurecon, deputy director at CFJ, Uwe Krüger, Felix Irmer and Maria Hendrischke, all journalists, journalism lecturers and academic researchers at the University of Leipzig and Helena Löfving and Sandra Foresti, experienced data journalists and data journalism lectures at the University of Gothenburg. In Brussels, the students further met several guest speakers and visited the European Parliament for one day to get an impression of the institution, meet an MEP and meet interest representatives.
This collaboration of three journalism educations is an innovation in journalism education, as none of the curricula are changed, instead, they are adapted to embrace the cross-border collaborative and European aspects. By simulating remote collaboration, the students familiarise themselves with intercultural communication, project management, remote team work, and other competences for collaborative journalism.
This pioneering programme includes two pilot classes, the first running from October 2022 to June 2023, the second from 2023 to 2024. After an evaluation including also academic researchers, the experience gathered will be made public and shared with the sector as well as with other journalism educations for inspiration and further development.
The work is supported by the Erasmus+ programme for higher education by the European Union but has – obviously – full editorial independence.