Earlier this year we hosted our first Climate Arena Conference, where we brought together 55 journalists and climate scientists for two days of workshops and collaboration focused entirely on climate reporting. Topics ranged from investigating the carbon offsetting industry's dubious claims, to journalism-science collaborations, to using data to tell climate stories, and much more.
Following the success of this test conference organised by and for one of Arena's networks, we're hosting another Climate Arena Conference, and scaling it up.
On 10-11 November, over 150 journalists and scientists from across Europe will gather in Vienna to share, get inspired, and plant the seeds for future cross-border and cross-disciplinary investigations. Just like our flagship conference Dataharvest, this is a hands-on, working conference, where we focus on showing how, rather than showing off, and building the collaborations of the future.
Across 30 sessions, we aim to enable participants to go home with investigation ideas, new methods and tools, connections, and practical tips which they can use in their daily work.
Sessions include:
Le Monde's veteran investigative journalist Stéphane Horel will host a two-part workshop on investigating corporate lobbying tactics
The award-winning team at Source Material will show how to dive deep into carbon credit markets
Follow the Money's Alexander Fanta will teach how to use FOI for climate investigations
Learn about GIS in a hands-on workshop with Alexandre Brutelle
Tactical Tech will hold a risk and safety session
Arena's own Lorenz Matzat will host two sessions on building climate networks
A team of journalists will show how to spot greenwashing
Dart Centre will hold a workshop on staying resilient while reporting on the climate
Journalismfund and IJ4EU will explain how to write the perfect pitch to get funding for your next climate investigation
ICIJ will show their deforestation project and their lessons learned
Throughout we will be exploring key questions and opportunities for climate reporting in Europe, such as what are the shared challenges and differences in reporting in different European regions, which stories and methods can be replicated in other contexts, and how can we work more closely with scientists, and others working on understanding and combating the climate crisis.
We'll also be looking at how we can be more effective in our reporting: what stories or perspectives are we missing? How can we be more effective in our storytelling to better connect with more people?
To bring their perspectives, this year we are also hosting 14 Climate Arena fellows, selected from over 100 applications, who we are supporting to attend the conference and a full day workshop on the day before. Through their fellowship they will have the opportunity to set up teams, receive a working grant (up to €2000), and receive tailor-made mentorship to help them succeed in publishing their climate story.
So if you're into climate or environment journalism and can't wait until Dataharvest next year, this is the conference for you to meet with other investigative and data journalists, as well as climate scientists and experts, and develop new ideas and collaborations. Join us on 10-11 November to develop the network, connections and knowledge needed to investigate the climate crisis.
For more information about the conference and the full programme, visit the Climate Arena website.
About the Arena Climate Network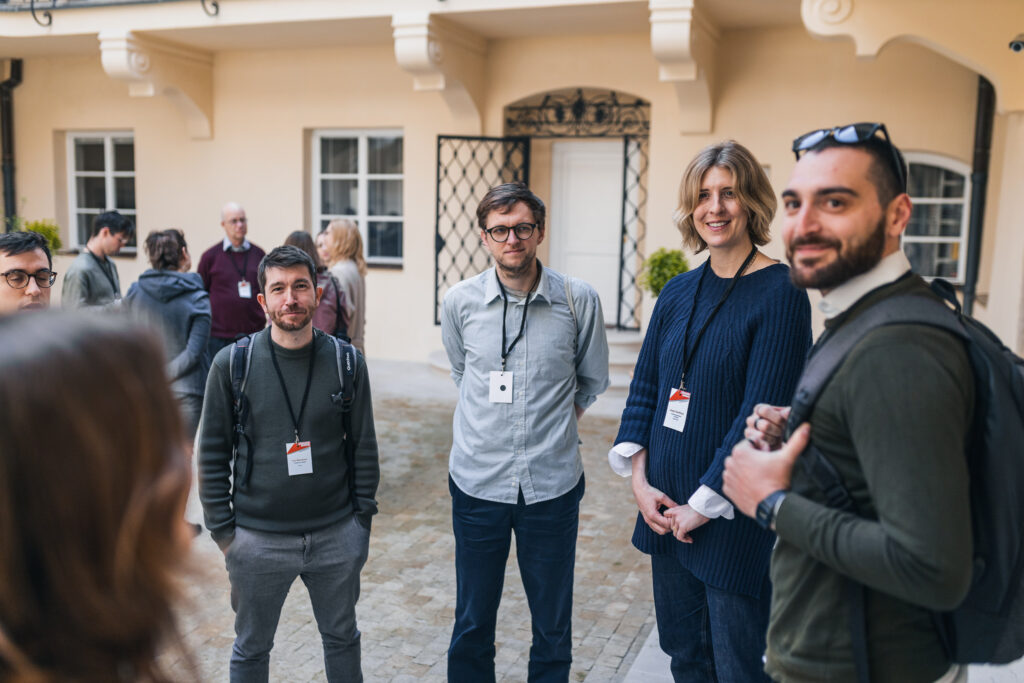 The Climate Arena Conference is organized by Arena for Journalism in Europe and the Arena Climate Network, an open-access network by and for journalists. The Arena Climate Network brings together journalists who want to cover all aspects of the climate crisis and do informed, investigative work. Together with the Arena Food & Water Network, the Arena Climate Network fosters and supports a community dedicated to exposing the financial greed, corruption and wrongdoing which fuels the climate crisis.
To learn more about our networks and how you can get involved, read more here or join us at November's Climate Arena Conference!