Food systems reporting: What is it, why do we need it, how do we make sense of it? – politics, data and what else to look out for
27th of October at 16:00 CEST
The world is undergoing a third food crisis in 15 years and many experts have said this is a result of underlying structural problems with the current food systems we have. "Food Systems" encompasses the entire value chain, from production and processing to transportation, consumption and waste management. It is also intricately linked to climate change and biodiversity loss. It seems like a simple, everyday issue, but covering it well means understanding the myriad of data sources and sifting through similar but different figures, reports and interpretations. So come and hear from, and speak to, two experienced speakers – an economist and a journalist – who have been working on hunger, malnutrition and the broader food systems issues for years.
Thin Lei Win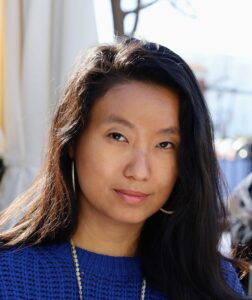 Thin Lei Win is an award-winning Rome-based multimedia journalist specialising in food and climate issues. She is the Lead Reporter for the Food Systems Newsroom of Lighthouse Reports and also writes her own newsletter Thin Ink. Her extensive global experience includes nearly 13 years working as an international correspondent for the Thomson Reuters Foundation, the non-profit arm of the Thomson Reuters media company, covering topics ranging from climate change and resilience to food insecurity and refugees and displacement. She is also a sought-after speaker on Myanmar and moderator on food, agriculture and climate change.
Born and raised in Myanmar, Thin has lived and worked in Singapore, Vietnam, Thailand, and most recently, Italy, and has reported from many parts of Asia, Africa and Europe. In 2015, Thin returned to Myanmar after many years abroad to set up, launch and manage Myanmar Now, an award-winning bilingual news agency, producing in-depth reports on the country's historic elections. Thin also co-founded The Kite Tales, a unique preservation project that chronicles the lives and histories of ordinary people across Myanmar.
David Laborde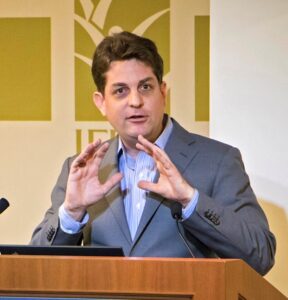 Dr. David Laborde Debucquet joined IFPRI, Washington DC, in 2007. He is a Senior Research Fellow in the Markets, Trade and Institutions Division and the Theme Leader on Macroeconomics and Trade for IFPRI. His research interests include globalization, international trade, measurement and modelling of protectionism, multilateral and regional trade liberalization as well as environmental issues (climate change, biofuels). Recently, he has been focusing on costing the roadmap to achieving SDG2 in a globalized context while considering the role of goods, capital, and migration flows.
Want to learn about the issues surrounding our food systems before the seminar? Here you will find reading material from our speakers:
Thin Ink: Are we really facing food shortages?
Thin Ink: Death by Diet – The race to transform the world's food habits
IFPRI: No end in sight yet for the global food price crisis
IFPRI: How will Russia's invasion of Ukraine affect global food security?