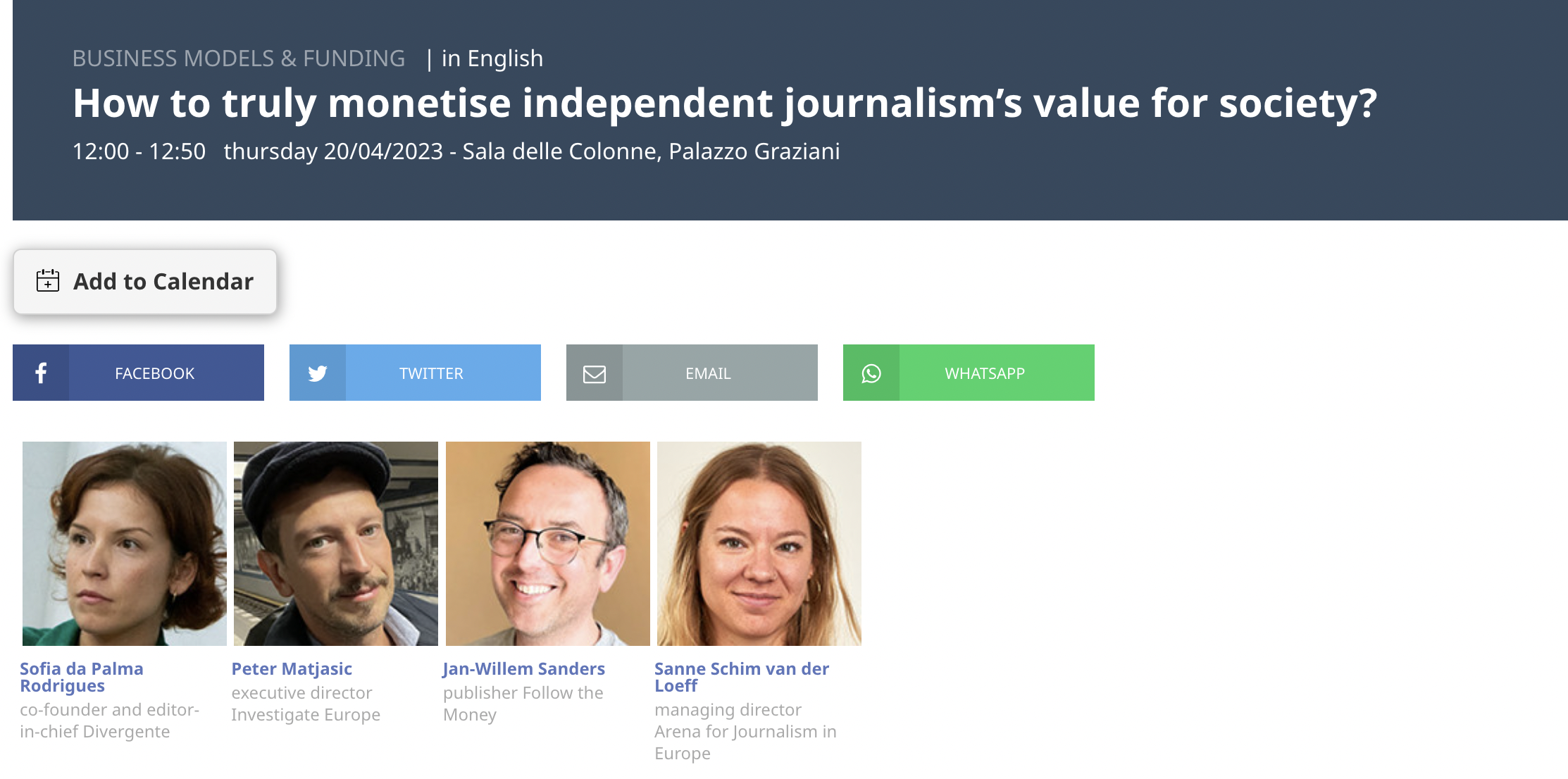 Do you want to know how we can truly monetise independent journalism's value for society? Join our panel at the 2023 Perugia Journalism Festival!
With Sofia da Palma Rodrigues (Divergente), Jan-Willem Sanders (Follow the Money), Peter Matjašič (Investigate Europe) and moderated by Sanne Schim van der Loeff (Arena for Journalism in Europe).
It's hard for the new public-interest, not-for-profit journalism sector in Europe to be financially sustainable. On the one hand, they operate in the realm of public service outlets – serving citizens and their members – while on the other, they are part of a competitive market – serving consumers. Each domain requires different metrics to prove their added value: funders are asking for impact and impact measurement; but where the direct value in the market is concerned, sponsors and donors are keen on audience size as the main indicator for success.
Of course, there are various routes that might lead to an answer. In our panel, members Divergente, Follow the Money, and Investigate Europe share their experiences and challenges, and discuss what lessons can be learned to collectively bring the public-interest sector forward.