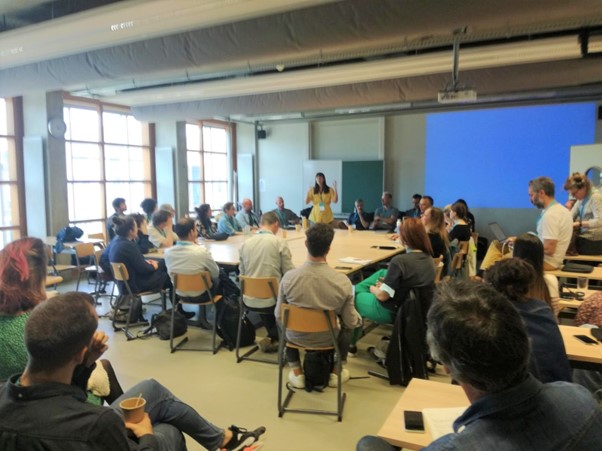 At the European Investigative Journalism Conference – Dataharvest in May 2022 we jointly launched the Food & Water Network. On a sunny Saturday afternoon in Mechelen, 50 journalists, civil society representatives and academics came together at the conference's Food & Water Roundtable to discuss key issues and necessary research around food and water across Europe.
From the regulation of pesticides to rising food prices and agricultural subsidies. From the carbon footprint of livestock farming to water pollution and land grabbing. So many topics to discuss and colleagues who joined that the table was not big enough and there was hardly time to go beyond a round of introductions.
🍽 🌊 So many people yesterday to launch the food & water network at #EIJC22 @DataharvestEIJC that we only had time to introduce ourselves 🙋🏽‍♀️🙋🏼‍♂️ https://t.co/5uURUecqjP

— Stéphane Horel (@stephanehorel) May 22, 2022
All the more reason for us to stay in touch and share ideas now after Dataharvest. To this end, we have set up a Food & Water mailing list to share journalistic and scientific publications, datasets or other news. After the summer break, from September onwards, we want to meet for workshops, panels and data sessions to discuss various issues to investigate and opportunities for cross-border collaboration.
In the meantime, Arena will be working on a knowledge base of articles and scientific studies as well as a data catalogue of relevant datasets in order to support all members of the network in their research.
If you are interested in joining the Arena Food & Water Network, have questions or suggestions, visit Arena for Journalism in Europe. Here you can subscribe to the Food & Water mailing list and take part in our survey to build the network.
Together we put issues around food and water on the European agenda!